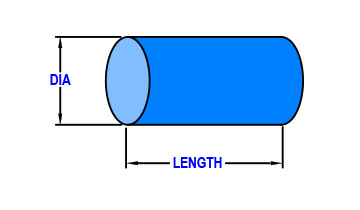 Rod Lens
Rod lenses are polished on the circumference and ground on both ends. Optical performance is similar to a cylinder lens. Collimated light passing through the diameter of the rod will be focused into a line. These components are used in a variety of laser and imaging applications.
Below are our standard rod lens specifications.
Don't see what you need? Request custom optics.