How We've Helped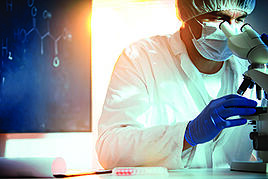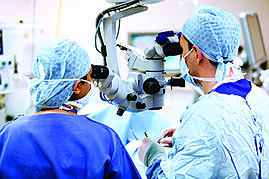 Reducing Complexity & Cost for an Instrumentation Company
Challenge: Unable to find a company that could meet their need for a 2 wavelength, 2-lens assembly
Solution: Single lens with a dual coat to reach 405 and 780 wavelengths, with 0.1% reflection
Result: Improved performance with reduced cost and part count
When Microtrac, a particle analysis instrumentation company, came to Ross for a custom optical assembly, they'd had repeated challenges with other suppliers. As designed, a 2-lens assembly was needed to reach two different wavelengths, 405 and 780 nm, and others couldn't hold the coating to tolerance. Ross's engineering and customer service team took a look, and recommended a single lens with a dual recoat. End result? A surface reflection of 0.1%, which meant better performance along with reduced cost and part count. Since this early success, Ross has done the same for three other Microtrac assemblies, working together to improve the performance of their materials characterization system product performance.
Quality Surgeons Can Count On
Challenge: Singlets and doublets for a medical device used in eye surgery
Solution: Custom optics produced & inventoried by Ross
Result: Cost-saving recommendations for the product design
For this California-based medical device company, Ross Optical has provided custom singlets and doublets for a product line of medical devices used in eye surgery and post-surgery eye exams. Ross's engineers were able to make cost-saving recommendations right from the start, while their 100% inspection ensures a finished quality their customers can count on.
Prototypes that Work on the First Try
Challenge: Help an R&D company select from 23 proposed designs and prototype best bets
Solution: Two filter coating profiles, one inexpensive, and one exacting and elegant
Result: Two correctly-working prototypes the very first time, ready for field tests
PhotoKinetics is commercializing a medical device that uses lighting to deliver health benefits by selective blocking of light. PhotoKinetics partnered with Ross to prototype and test profiles for filter coatings that would effectively block a specific wavelength range without appearing too dark or amber. Expecting many rounds of trial and error, PhotoKinetics President Doug Steel was thrilled to find that Ross was able to manufacture both proposed solutions correctly the first time, allowing them to quickly get the product in the field for validation.