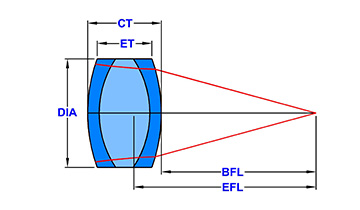 Steinheil Triplets
The Steinheil triplets are made of a low index crown element cemented in between two identical meniscus flint elements. Specially designed for 1:1 conjugation, they perform well for conjugate ratios up to 5.

These lenses make good relay optics for both on- and off-axis application and are often used as eyepieces.
Don't see what you need? Request custom optics.