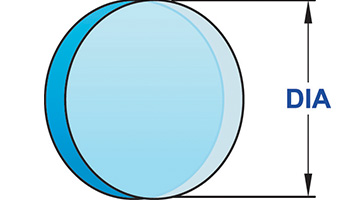 Fused Silica Precision Windows
These are Optical Windows made of Fused Silica Material. In additional to excellent transmission in the UV to NIR regions, fused silica windows exhibit more shock resistance, lower thermal expansion, higher laser damage threshold and better chemical homogeneity.
Don't see what you need? Request custom optics.