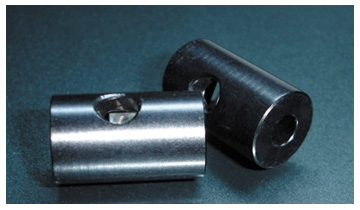 Glan Laser Polarizer
This polarizer is a variation of the Glan-Taylor polarizer with a steep angle for the cut in the prism, which reduces reflection loss at the expense of decreased field of view. It is specially designed and manufactured for high energy application such as laser system. The optical materials exhibit lower scattering and better surface quality. The extraordinary beam transmits through the prism; the ordinary beam is reflected off the hypotenuse and exits the side hole.
Don't see what you need? Request custom optics.