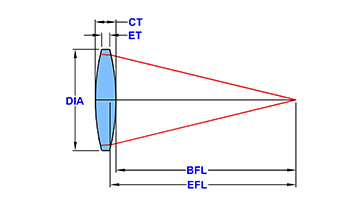 Bi-Convex Lens
Bi-convex lenses have a positive focal length. Our catalog bi-convex lenses have an identical curvature on both sides of the lens and are therefore symmetric. At unit conjugation, coma and distortion cancel out due to the symmetry. They can be used to focus incoming light.
Below are our standard specifications.
Don't see what you need? Request custom optics.