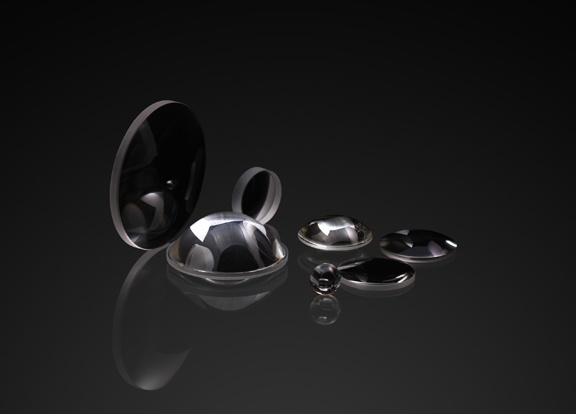 Simple Lenses
These are lenses with one flat surface and one convex surface. They have a positive focal length and are used to converge or focus incoming light. They are best for infinite conjugate systems. They can be used in many different optical systems such as magnifiers, telescopes, collimators, condensers and imaging instruments. For best optical performance, the convex side should always face the incident light.
Below are our standard specifications.
Don't see what you need? Request custom optics.
Singlets are the simplest form of optical components. Although they exhibit spherical and chromatic aberrations, they are the most readily available and least expensive way to direct energy to a specific spot. Singlets are also offered in a wide variety of coatings to meet your needs and specifications.