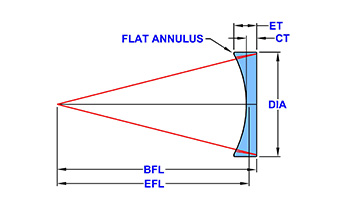 Micro Plano Concave
Ross now offers plano-concave micro optics down to 1 mm. With one flat surface and one concave surface, they are used to diverge incoming light, or to increase focal length in an existing optical system.
Below are our standard specifications.
Don't see what you need? Request custom optics.