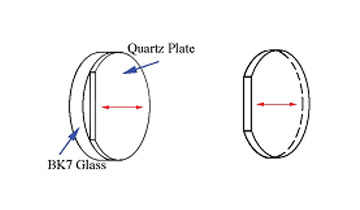 True Zero Order Waveplates – Single Plate
Made of a single quartz plate that is very thin, true zero order waveplates are provided either by themselves as a single plate for high damage threshold applications (greater than 1 GW/cm2), or as a cemented plate on a BK7 substrate to provide strength.
Don't see what you need? Request custom optics.